Shopping Cart
Your Cart is Empty
There was an error with PayPal
Click here to try again
Thank you for your business!
You should be receiving an order confirmation from Paypal shortly.
Exit Shopping Cart
NIZHONI - Genuine Native American Jewellery & Crafts
PLEASE EMAIL FOR INTERNATIONAL POSTAGE
| | |
| --- | --- |
| Posted on May 25, 2014 at 9:11 AM | |

Ghost bead necklaces created by the Navajos represent the connection between humans and nature.Ghost beads are actually dried juniper berries.
The dried berries are strung together with beads to create what is called a ghost necklace. Ghost bead necklaces are believed to ward off evil spirits and negative energy, as well as protect the wearer  bringing peace and protection.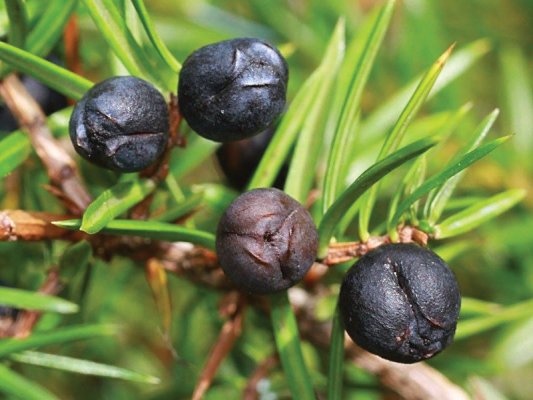 Juniper berries were known to the Shoshone Indians as "Sammapo." Washo Indians: "Paal." Paiute Indians: "Wapi." For rheumatism, the Native Americans put the green boughs of Juniper on the patient as he reclined, then they steamed the boughs and the patient drank tea from the leaves. They also used a tea from juniper berries, taken on 3 successive days, a cupful at a time, for birth control. Navajo often used them to treat illnesses such as diabetes. In addition to wearing juniper berry necklaces, the Navajos also smeared juniper ashes on their skin prior to venturing out in the dark, as they believed this would keep the spirits happy should they enter any ruins. In the home they sprinkled juniper ashes around the bed was thought to provide extra protection. 
Another popular beading style uses the Peyote Stitch also known as the Gourd Stitch using Seed Beads.  Free form peyote stitching can be used to create beaded designs on many things ranging from handles, jewellery and intricate colourful designs on clothes, belts, medicine bags, pouches,the list is endless.

Pretty much any surface that can be stitched to can carry the amazing tiny seed bead designs and with stringing techniques the beads are cleverly used to make bead lace as shown in the keyring above.
Check out the Nizhoni range here.
Categories: Beads.....the Native American Way
/